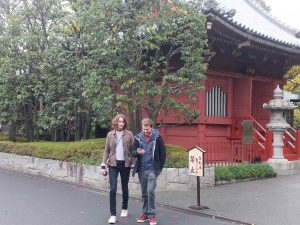 The progeny that I raised with my ex-wife Amy Barley are all grown up now.  Jackie is 25 and graduated from NYU (where she spent time in Paris and Abu Dhabi while she was a student) with  honors in Linguistics and Cognitive Science.  She is working in TV and movies (and is listed in the credits of Infinity War).  See her webpage.
Eli is 22 and attending Beloit College in Wisconsin where he is majoring in Cognitive Science.  He spent a semester in New Zealand in 2018. Eli has been creating world class digital art.
Watching the children grow into accomplished young adults is one of the essential joys of my life.